Ignite Dating is excited to announce that we are expanding speed dating events to Sydney! We have had a number of requests for our events from far-flung places such as Perth and even San Francisco, so let's start by crossing the border (that is finally open) to the big smoke down south.
Several of the Ignite Dating staff have lived in Sydney, so we are familiar with the 'change in pace'. Sydney is laden with impressive nightlife venues: restaurants, rooftop bars and cocktail bars, and it is a number of these cocktail bars that will be hosting our events. Let's have a look at our line-up:
Zeta Bar
Positioned above the Hilton Hotel, you can't get more central than Zeta Bar in George St.  With exquisite cocktails, splendid décor & ambiance and views of the QVB, we're very excited to be at Zeta Bar for our first speed dating event in Sydney.
Corridor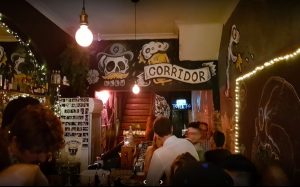 There's no denying the rise in popularity of nightlife in Newtown and at the heart of it is trendy bars like Corridor.  At the (almost always) buzzing corner of Missenden and King, with a fun, welcoming vibe, everyone will feel at home sipping on a sumptuous cocktail at Corridor.
Soultrap
Soultrap bar is a hidden gem in revered Surry Hills, with a perfect 'small bar' private function space. Handy to Central Station and dedicated to the craft of cocktail making, Soultrap will electrify your senses of taste, sight and sound – taste in particular!
Cohibar
Last but certainly not least on our list is Cohibar at Darling Harbour. Another cocktail bar (yes we like cocktails ok!) replete with stylish decor, you will be blown away by the view at Cohibar. With a private upstairs function room, what better place for a stylish night out for speed dating in Sydney.
As you can see, we have a varied selection of romantic and stylish bars to cover different tastes for speed dating in Sydney. We can't wait to see you at one of them!